Over the past couple of years, the oil and gas industry faces a series of dramatic changes. Recent developments (i.e. hydraulic fracturing and horizontal drilling) have led to spill over effects both in exploration and production, along with a significant price reductions.
As a result, oil and gas enterprises are  presented with a complex set of challenges, but also, unprecedented opportunities; and they need to upgrade the skills of their workforce in order to maintain competitive levels of production, adopt recent innovations and hence, upgrade the skills of their workforce. Based on this, the high quality training of engineers, geoscientists, technicians as well as specialists is a major priority.
To this end, AUA offers  Bachelor's, and Master's Degrees in all specializations related to oil and gas, including the following: Petroleum Geology, Petroleum Geosciences, as well as Health, Safety and Environmental (HSE) Engineering in close cooperation with more than 30 energy companies, from Libya, Qatar, Kuwait, Saudi Arabia, Oman as well as Italy, Spain, the US and the UK.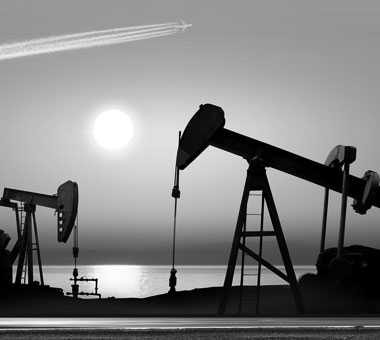 Topics of the Oil and Gas program include: Enhanced Oil Recovery (EOR), Horizontal Drilling, Hydraulic Fracturing (Fracking), Alkaline-Surfactant-Polymers (ASP), Nuclear Magnetic Resonance (NMR), Gamma Ray Methods for Exploration Drilling (Real-Time Instrumentation), Advanced Geophysics Methods, Modelling in Oil Field, Health and safety engineering, Petroleum and natural gas geology and geophysics, corrosion engineering.
AMERICAN UNIVERSITY OF ATHENS
Short term and customer driven
training courses
In addition to Master's Oil and Gas program, AUA offers internationally recognized short term and customer driven training courses.
Short-term courses presenting the latest developments in the field of oil and gas, focusing on the cost-reduction and optimization of the oil and gas production units. Whether you are a project, an engineer or a scientist AUA offers you a portfolio with a wide range of comprehensive training programs for the  oil and gas industry, tailored to your needs and your constraints, presenting effectively the  best practices and  providing you with skills you can use  immediately.
Short-term courses in management and business administration.
Certificate program in business administration .
9 Semester Units, Seven Required Courses (235 Hours)
Estimated Duration: 8 weeks
In this certificate program, students develop a broad-based, practical understanding of accounting, economics, finance, marketing and management.
Sample: Required Courses
Applied Economics for Business
Corporate Financial Management
Essentials of Business
Introduction to Marketing
Organization on Management
Principles of Management and Accounting
Sample: Elective Courses
Essentials of Management
International Finance
Fundamentals of Risk Management
Certificate program in project management.
3 Required Courses, 9 Semester Units, 230 Hours of Lecture
Duration: 8 weeks
A credit recognition is applied to all the ACE courses.
Sample: Required Courses:
Project Management
Project Execution and Control
Project Leadership and Building High Performing team
Sample: Elective Courses
Project Course on Procurement Management
Project Scope on Quality Management
Project Schedule and Risk Management
The AUA Ankara Campus offers a pleasant and financially affordable living environment. In addition an intensive English course as a second language is offered to students needing improvement of their language skills.
All the aforementioned programs follow the American modular academic credit system, allowing the continuation with credit transfer towards a Master's degree.